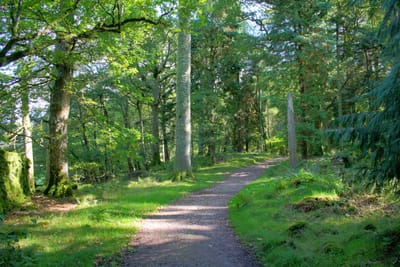 Please note that if you email us for a table reservation, we will do our utmost to respond as soon as possible. At present, and possibly extending into September, we will open all requests in the morning and reply immediately.

If your request arrives later in the day and is for that day or evening, we can't absolutely guarantee a response and under those circumstances please telephone us on 01229 717 676.
We are a friendly family-run pub situated in the only village in the English Lake District that is at the sea side. We are situated on the platform of Ravenglass for Eskdale Rail Station on the Northern Line between Carlisle in the North and Lancaster in the South, thus we are accessible by rail from most places.
We serve sensibly-priced and tasty pub food along with an excellent range of beers and wines.
We are family and dog friendly. We have activities for children and Gravy Bones and Markies for our four-legged friends..
We have an excellent beer garden with family-sized tables, all a good distance from one another.
Our village has a couple of guest houses and other places to rent, all just a short walk from us.
Facilities nearby include the Ravenglass and Eskdale historic narrow-gauge railway line which takes travellers along a beautiful 40-minute 7-mile journey to the foothills of Scawfell and the Scafell pikes, England's highest point. For those with a car, a 12-mile drive will take you to Wasdale Head, and Wastwater frequently voted one of England's greatest views.
A very short walk away in the village is the excellent Camping and Caravanning Club park (01229 717 250). We are three miles from an Esso garage with a terrific Spa mini-mart. The garage and mini-mart can be reached on foot via a pleasant beach and quiet lane round-trip walk of around 5 miles in total.
For those interested in hiking, the Muncaster Fell offers a fine four-mile walk to beautiful Eskdale and beyond.
We can provide gift vouchers lasting a full 12 months from date of issue for any monetary value.
Please use the contact form below to enquire or request.
Kind regards - The Ratty Arms